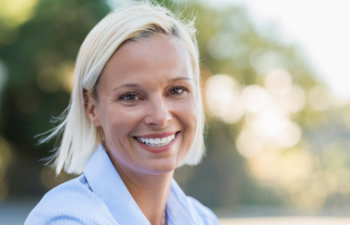 Achieving your best smile before the holiday season is a fantastic way to boost your confidence and make a lasting impression on friends and family during this festive time. One of the most effective and transformative ways to enhance your smile is through the use of porcelain veneers. Porcelain veneers offer a quick, versatile, and long-lasting solution for various dental concerns, enabling you to showcase a beautiful, flawless smile during the holidays.
Porcelain veneers are thin, custom-made shells that are bonded to the front of your teeth, effectively concealing imperfections and creating a stunning, natural-looking smile. Here are some reasons why you should consider getting porcelain veneers before the holiday season.
Instant Transformation
Porcelain veneers can provide an almost instantaneous transformation to your smile. Whether you have chipped, stained, crooked, or misshapen teeth, veneers can effectively address these issues. This quick solution can give you the confidence boost you need to smile brightly in holiday photos and social gatherings. At Ora Dentistry, we offer advanced technology to perform smile makeovers with porcelain veneers in two or fewer appointments.
Natural Appearance
One of the most significant advantages of porcelain veneers is their ability to mimic the natural appearance of teeth. The porcelain material is translucent and reflects light similar to natural enamel. This means your veneers will seamlessly blend with your existing teeth, creating a flawless, yet authentic-looking smile.
Customized to Your Preferences
Porcelain veneers are custom-made to suit your specific preferences. You can work with our dental team to select the desired shape, size, and shade of your veneers. This customization ensures that your veneers complement your facial features and personal style.
Stain-Resistant
Porcelain veneers are highly resistant to stains. This means you can enjoy your favorite holiday foods and beverages without worrying about discoloration. Your veneers will maintain their bright, white appearance throughout the holiday season and beyond.
Durability
When properly cared for, porcelain veneers can last for many years. They are a long-term solution to dental imperfections, providing you with the confidence to smile freely during the holidays and beyond. Regular oral hygiene practices and dental check-ups will help maintain the longevity of your veneers.
Minimally-Invasive Procedure
Compared to other cosmetic dental treatments, getting porcelain veneers is a minimally invasive procedure. A thin layer of enamel is usually removed to ensure a proper fit, but this is much less invasive than other options like crowns or orthodontic treatment. The procedure is generally well-tolerated and recovery time is minimal, allowing you to quickly resume your holiday plans.
Boost Your Confidence
The holidays are a time for social gatherings, photos, and festive moments. Having a flawless smile can significantly boost your confidence and help you enjoy these occasions without reservation. With porcelain veneers, you will feel more self-assured and eager to share your smile with the world.
Before you decide to get porcelain veneers, it's essential to consult with a skilled cosmetic dentist at Ora Dentistry. We will evaluate your oral health and discuss your aesthetic goals to determine if veneers are the right solution for you. Additionally, our dentists can provide you with a personalized treatment plan and answer any questions you may have.
Achieving your best smile before the holiday season with porcelain veneers can be a life-changing experience. The quick and transformative nature of this procedure can give you the confidence you need to enjoy the festivities, smile brightly in photos, and create lasting memories with your loved ones. To learn more about a smile holiday makeover with porcelain veneers, contact us at Ora Dentistry in Elk Grove, CA, to schedule a veneer consultation.
Posted on behalf of Ora Dentistry
2733 Elk Grove Blvd, Suite 180
Elk Grove, CA 95758
Phone: (916) 975-1000
Email: [email protected]
Monday - Thursday 7:00am - 5:00pm
Friday 7:00am - 4:00pm