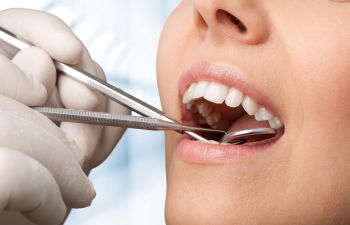 It's December! Dr. Devan Dalla would like to wish everyone a happy holiday season. It's a month of many multicultural holiday celebrations such as, Ramadan, Fiesta of Our Lady of Guadalupe, Hanukkah, Christmas, Kwanzaa, Omisoka and many others. It's a time when most choose to indulge on their favorite holiday treats like fruit cake, eggnog, Benne cakes, tamales, paneer fritter, fruit chaat, latkes or doughnuts. It's wonderful to celebrate and indulge in your favorite holiday treats, but it's important to ensure that you're brushing your teeth correctly after you enjoy. Here are some things to remember when brushing.
Be sure you are brushing for two minutes twice a day. Over the holidays when you are eating more sweets and treats, you may need to increase this to three times a day. Two minutes may seem like a long time, but if you set your stopwatch you will begin to get a sense for how long this actually is. Some patients have found that singing their favorite song from start to finish is equivalent to two minutes. When brushing your teeth be sure to use gentle strokes around your gum line. Concentrate on cleaning your gum line, back teeth, and areas around fillings, crowns or other restorations by cleaning the surface of your upper and lower teeth. Clean the chewing surfaces. Be sure to brush your tongue for fresh breath.
Talk to your dentist about which toothpaste is right for you. There are a wide variety of toothpastes that target many conditions, including cavities, gingivitis, tartar, stained teeth and sensitivity. Choosing the right toothbrush is important as well. Many people use brushes that just don't fit their mouth correctly. Your dentist can help you determine if you are using the right size for your specific mouth.
At Ora Dentistry, Dr. Devan Dalla cares about every aspect of your smile. Book your appointment today to discuss every aspect of your amazing smile.
Posted on behalf of Ora Dentistry
2733 Elk Grove Blvd, Suite 180
Elk Grove, CA 95758
Phone: (916) 975-1000
Email: [email protected]
Monday - Thursday 7:00am - 5:00pm
Friday 7:00am - 4:00pm