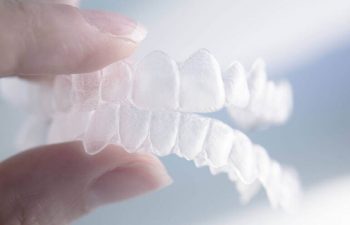 Everyone likes to save money when they can; however, sometimes the savings you gain are not worth the trouble that comes later. This is the case with direct-to-consumer orthodontics. While the cost of such orthodontic devices may seem appealing and the ease in which they are obtained may seem timesaving, the problems they can create can be costly.
Plastic Aligners Are Not for Everyone
Your dentist or orthodontist does a thorough examination of your teeth before recommending plastic aligners for your orthodontic treatment. This check is critical because there may be issues with your teeth that cannot be corrected with plastic aligners. You may have teeth that need to be repaired before orthodontic treatment, or some other issue may be present that needs attention before treatment. Neglecting these concerns could result in more serious problems that may result in more expensive remedies later.
Orthodontic Treatment Is Not Simple
Advertisements can make it seem like straightening your teeth is a simple process. In fact, some individuals have tried making their own devices to correct problems with crooked or misaligned teeth. Going to a direct-to-you company may seem like a better option. The problem with both of these choices is that there are many things taken into consideration when teeth need to be moved.
The dentist who provides your orthodontic treatment has been trained in the process. He or she knows what to look for and what results are optimal. Your dentist also knows that your teeth need to be in a healthy condition before the orthodontic procedure can begin.
Your dentist must determine the current condition of your bite and its best possible position after corrections are made. These calculations may not be considered with a direct-to-consumer company. Soft tissue, bone health and other factors must be looked at when making the decision to straighten the teeth. If the calculations are not correct, and the teeth do not move in the right way, the result will be a bite that is way off.
Treatment of Underlying Conditions
A direct-to-consumer company will not do a thorough evaluation of your teeth, gums and bone condition to determine if you have underlying conditions that need to be corrected before treatment. You may have gum disease, tooth decay, impacted teeth or other conditions that can affect your orthodontic treatment.
People want perfect smiles. They also want healthy smiles. You can get a perfect and healthy smile at Ora Dentistry. We care about you and your teeth. Call today to schedule a consultation for your orthodontic treatment or other dental care.
Posted on behalf of Ora Dentistry
2733 Elk Grove Blvd, Suite 180
Elk Grove, CA 95758
Phone: (916) 975-1000
Email: [email protected]
Monday - Thursday 7:00am - 5:00pm
Friday 7:00am - 4:00pm