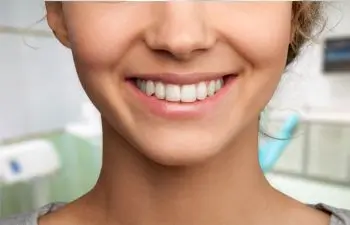 Porcelain veneers are a cosmetic dental procedure that is designed to improve the color, size, and shape of your teeth. Many celebrities have used porcelain veneers to achieve that winning smile. Porcelain veneers are thin, custom-made porcelain tooth covers attached to the front of the teeth. They can correct gaps, chips, and minor alignment issues. Porcelain veneers are applied by a dentist who will file away some of the enamel and then will cement the veneer onto the tooth. Porcelain veneers typically last between 10 and 15 years.
Benefits of Porcelain Veneers
Porcelain veneers restore smiles affected by worn down or dulled enamel resulting from soft drinks, tea, and coffee consumed over time.
Porcelain veneers can restore the natural appearance of aging teeth that have cracks, chips, and an uneven appearance.
Porcelain veneers will help with spacing between teeth that could widen with age.
Porcelain veneers can restore the look of uneven teeth.
Porcelain veneers can help with teeth discoloration that teeth whitening could not resolve.
Porcelain veneers provide a natural tooth appearance that is stain resistant.
Experienced Porcelain Veneer Dentist in Elk Grove
Ora Dentistry will make sure you are a good candidate for porcelain veneers by evaluating your oral health and discuss all your available treatment options. The team at Ora Dentistry will examine your teeth to make sure you have enough enamel present to safely attach the veneers. They take your oral health seriously and although porcelain veneers do not fix oral health issues they do cover dental flaws. Ora Dentistry will address and treat any oral health issues and work to establish a good oral hygiene routine.
If you are in the Elk Grove area, call Ora Dentistry today to schedule an appointment to discuss your options to get your award-winning smile.
Posted on behalf of Ora Dentistry
2733 Elk Grove Blvd, Suite 180
Elk Grove, CA 95758
Phone: (916) 975-1000
Email: [email protected]
Monday - Thursday 7:00am - 5:00pm
Friday 7:00am - 4:00pm