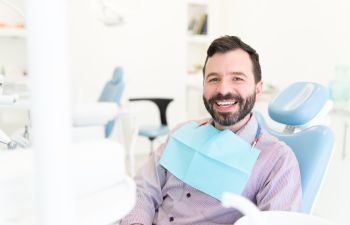 There are plenty of negative associations with dental care services. However, few people ever discuss the positives of working with a great dentist. Your teeth and gums can remain healthy and strong for a lifetime with the right support and treatment. Knowing what to look for in a provider is therefore crucial.
Great dentists are committed to providing an excellent service from start to finish. From the moment you walk into a practice, you should feel comfortable and relaxed. Treatment and cost considerations should balance out, with free education as an added benefit.
Regular Oral Health Checkups & Cleaning
Cost is a major barrier to receiving adequate dental health treatments. This issue is not unique to Elk Grove, as most Americans struggle to pay for healthcare. Regular oral health checkups and cleanings can reduce how much you pay for dentistry.
By identifying issues such as gum disease, tooth decay or infections early, Ora Dentistry aims to reduce your treatment costs. We use advanced imaging technologies, combined with the experience of our specialist team, to prevent unnecessary oral health problems.
General Dentistry
At Ora Dentistry, general dental work may include cleaning, fillings, tooth repair or emergency dental treatments. Our goal is to ensure that your oral health is protected through early intervention. We do not want you to worry about cost, which is why our California practice offers a range of finance options to meet every need.
Cosmetic Dentistry
The appearance of your teeth will dictate how and when you smile. Looking and feeling your best may rely on shiny and bright teeth. Cleaning and whitening can give you that confidence boost that you need. From personal to professional relationships, the benefits of a glowing smile are endless.
Restorative Dentistry
Reinforcing the health of teeth and gums in California is only one aspect of restorative dentistry. Functionality depends on having strong biting surfaces and reducing the risk of food getting trapped in large cavities. Reach out to the Ora Dentistry team today if you have one or more damaged or missing teeth.
Do you want to restore your smile in California? Call Ora Dentistry for an appointment today.
Posted on behalf of Ora Dentistry
2733 Elk Grove Blvd, Suite 180
Elk Grove, CA 95758
Phone: (916) 975-1000
Email: [email protected]
Monday - Thursday 7:00am - 5:00pm
Friday 7:00am - 4:00pm