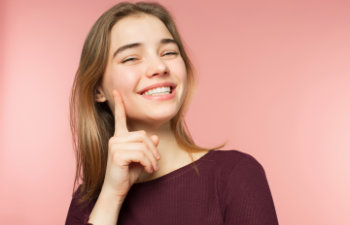 Taking great care of your teeth is crucial to prevent diseases that can impact your oral health. Hardened plaque can create pockets in your gums where bacteria and food debris can accumulate. You may not be able to reach these areas with regular brushing and flossing. You need to have a checkup twice a year to ensure a healthy and beautiful smile. Here are three dental benefits you can receive with a professional cleaning of your teeth this spring.
Eliminate Bad Breath
Maintaining your oral hygiene with professional cleaning can help eliminate bad breath. Mouth odor can occur when plaque and bacteria are allowed to grow. Regular brushing can still leave certain mouth odors behind if gum disease and other dental issues are left untreated. Professional cleaning can provide better dental benefits to fresher breath than brushing and flossing alone.
Protect Against Cavities
If you consume sugary foods, you put yourself at greater risk for the development of cavities. Food debris and acidic foods can erode the enamel from your teeth. Certain foods and beverages can stain and weaken your teeth. Professionally cleaning your teeth this spring can provide long term protection by strengthening enamel to prevent cavities. During your appointment, the dentist can use special tools to eliminate tartar buildup, polish away stains and remove food debris for a freshly clean smile.
Prevent Tooth Loss
You can prevent tooth loss by professionally cleaning your teeth this spring. Plaque and tartar formation can lead to gum disease and tooth loss. Tartar can only be removed by a professional cleaning. A dentist will be able to identify signs of early cracking or broken fillings to help prevent long term damage. A professional cleaning can access hard-to-reach areas to keep gums tight so your teeth stay strong and healthy.
Professional Dental Cleaning Services for You This Spring
Professionally cleaning your teeth can help you avoid a comprehensive range of health conditions that can impact your quality of life. Ora Dentistry provides preventive and restorative dentistry services to help your teeth and gums look and feel amazing this spring. Experience a fresh clean smile this spring by calling to book an appointment today.
Posted on behalf of Ora Dentistry
2733 Elk Grove Blvd, Suite 180
Elk Grove, CA 95758
Phone: (916) 975-1000
Email: [email protected]
Monday - Thursday 7:00am - 5:00pm
Friday 7:00am - 4:00pm