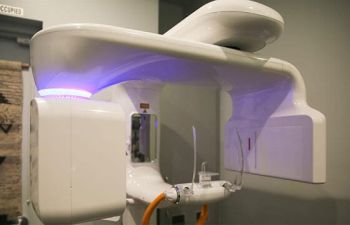 This article should cover the information patient needs for making their decision on getting permanent replacement of their teeth.
These days, there are several options to replace missing teeth! These could be:
Removable Solutions: Complete Dentures, Partial Dentures
Fixed Solutions: Dental Implants, Fixed Dental Bridges, Implant supported bridges
Most people are interested in replacing missing teeth by permanent solutions and don't want to use messy denture adhesives, or partial dentures. Within the last 30 years, the evolution of dental implants has been groundbreaking. Research shows that dental implants are considered the most successful, predictable and long-term solution for replacing missing teeth.
Now you can replace single missing teeth with dental implants and crowns. You can replace all missing teeth with either implants supported over dentures, implant supported bridges or a hybrid prosthesis like All-on-4 dental implants.
If you have a single missing tooth and both adjacent teeth have no problems and there is adequate bone, you should consider getting dental implants over the 3-unit bridge.
Dental implant surgery is very safe and predictable if the dentist who is evaluating the case has full understanding of the patient's medical history, has evaluated the adjacent teeth and gums, has completed the diagnosis with X-rays and 3D CT-Scan and has a proper treatment plan.
It is a very precise procedure and the dentist can make surgical guides, which help to place the implants in bone in very precise and exact locations, which helps to restore that in ideal form and function.
Some people are afraid of the high cost involved with dental implants, but the reality is, long term implants are still the least expensive compared to other replacement options. With a 98% success rate, dental implants can last you a lifetime.
At Ora Dentistry in Elk Grove, CA, we offer the most advanced treatment planning for dental implants with the latest 3D technology CT-Scan. Ora Dentistry also provides treatment plans on the world's best Implant Studio software, which helps to evaluate the exact position where the implants are being placed so that we can restore those as esthetically and naturally as possible. With extensive training in implants from NYU and the American Academy of Implant Dentistry, and after working with internationally renowned speakers on dental Implants, Dr. Devan Dalla provides the best quality dental implant treatment here in Elk Grove, CA.
Posted on behalf of Ora Dentistry
2733 Elk Grove Blvd, Suite 180
Elk Grove, CA 95758
Phone: (916) 975-1000
Email: [email protected]
Monday - Thursday 7:00am - 5:00pm
Friday 7:00am - 4:00pm