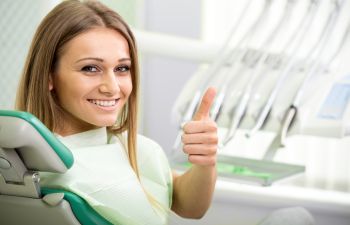 This is the month when the resolve for those New Year's resolutions falls off dramatically. In fact, according to research, only 20 percent of those who make resolutions are still on the journey by February. By the end of the year, only five percent have managed to hang in there. One resolution that has benefits you may not be aware of is that for exercise.
According to a study published by the Journal of Dentistry, oral health is boosted by regular physical activity. If you are a non-smoker, you are 54% less likely to develop gum disease compared to those who are more sedentary. If you exercise three times a week, you are 33% less likely to develop gum disease; this is according to the National Health and Nutrition Examination Survey.
Gum Disease and Your Health
These findings are significant because gum disease has been linked with several major health problems. Among them are diabetes, stroke, cardiovascular disease and pregnancy issues. Keeping your gums healthy is an important part of attending to your general health and well-being in addition to your oral health.
Ignoring gum disease can lead to serious infection and tooth loss. The toxins produced by the infection breeding germs not only damage the gums, they can also cause the bone to resorb. If this happens, the teeth in the affected area become loose and may fall out.
Maintaining a good oral hygiene regime with properly brushing and flossing your teeth will minimize the probability of developing gum disease. Regular dental checkups and professional cleanings are also important for preventing problems or addressing them in their earliest stages.
The Extra Boost of Regular Exercise
Your exercise routine helps keep you healthy and can decrease the amount of inflammation that attacks the body. Inflammation is a major factor in developing gum disease. Exercise is known to fight inflammation throughout the body, including your mouth.
Studies have also revealed that an abundance of fat cells not only contributes to a weakened immune system, but it also contributes to inflammation in the body. Exercise helps in the fight against fat, thus lowering the likelihood of developing gum disease.
If exercising is on your list of resolutions, make sure it is one of the resolutions you stick with. Not only will your body benefit, but your oral health will also.
Ora Dentistry is committed to helping all our patients maintain their best oral health. Call us to schedule an appointment for a thorough dental examination.
Posted on behalf of Ora Dentistry
2733 Elk Grove Blvd, Suite 180
Elk Grove, CA 95758
Phone: (916) 975-1000
Email: [email protected]
Monday - Thursday 7:00am - 5:00pm
Friday 7:00am - 4:00pm