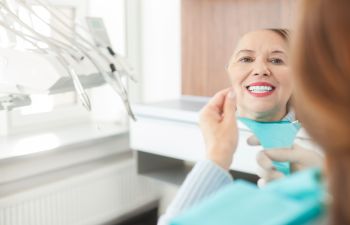 A "gapped-tooth" smile, characterized by missing teeth or significant dental issues, can impact your oral health, self-esteem, and overall quality of life. Dental problems like missing teeth can make eating, speaking, and smiling confidently challenging. Fortunately, dental implants offer a remarkable solution to fix your smile and restore your oral health and self-assurance.
Understanding the "Gapped-Tooth" Smile
A gapped-tooth smile is a dental condition where multiple teeth are missing or severely damaged, resulting in an incomplete or unsightly appearance. Common causes of a gapped-tooth smile include tooth decay, gum disease, trauma, or congenital issues. This condition can affect people of all ages, and its impact extends beyond aesthetics to functional and health-related concerns.
The Remarkable Benefits of Dental Implants
Dental implants are titanium posts surgically placed into the jawbone to serve as artificial tooth roots. They offer a host of advantages that make them an ideal solution for restoring a complete smile:
Natural-Looking Teeth: Dental implants are designed to replicate the appearance of natural teeth closely. Custom-made crowns, crafted to match the color, shape, and size of your existing teeth, create a seamless and authentic smile.
Improved Oral Functionality: Dental implants provide stability and strength, enabling you to chew various foods without discomfort or dietary restrictions. This restores your ability to enjoy your favorite meals and maintain a balanced diet.
Enhanced Speech: Missing teeth can affect speech clarity. Dental implants help in articulating sounds correctly, ensuring clear and natural communication.
Preservation of Jawbone: Dental implants stimulate the jawbone like natural tooth roots. This prevents bone loss, maintains facial structure, and helps you avoid the "sunken" look associated with missing teeth.
Long-Term Durability: Dental implants are renowned for their durability and longevity. With proper care and maintenance, they can last a lifetime, making them a cost-effective choice in the long run.
Comfort and Stability: Dental implants remain firmly anchored in the jawbone, unlike removable alternatives like dentures. This stability offers a high comfort level, eliminating the need for adhesives or constant adjustments.
Easy Maintenance: Caring for dental implants is straightforward and mirrors the routine care for natural teeth. Regular brushing, flossing, and dental check-ups are all that are needed to maintain their health.
Restored Self-Esteem: A gapped-tooth smile can negatively impact self-esteem. Dental implants enhance your oral health and boost your confidence, enabling you to smile, speak, and socialize without hesitation.
Prevent Dental Complications: Replacing missing teeth with dental implants helps prevent various dental issues, such as shifting of adjacent teeth, bite problems, and further tooth loss.
Customized Treatment: Dental implant treatment is highly customizable, allowing tailored solutions to meet your specific needs and preferences. This includes options for the type of implant, crown material, and placement location.
If you suffer from a gapped-tooth smile due to missing or damaged teeth, dental implants offer an exceptional solution to restore your oral health and confidence. Their numerous benefits, including natural appearance, durability, and improved functionality, make them a top choice for addressing complex dental issues. To explore fixing your smile, contact our team at Ora Dentistry. Call our dental center in Elk Grove, CA, to schedule your smile restoration consultation.
Posted on behalf of Ora Dentistry
2733 Elk Grove Blvd, Suite 180
Elk Grove, CA 95758
Phone: (916) 975-1000
Email: [email protected]
Monday - Thursday 7:00am - 5:00pm
Friday 7:00am - 4:00pm