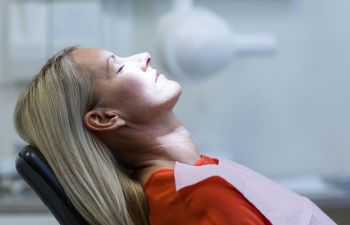 Most often, when you visit your dentist, you leave and can choose whatever food or drink you'd like to consume. However, there are times when your dental appointment requires more invasive treatment which require stitches and usually sedation. Surgeries, such as dental implants and tooth extractions, are fairly simple procedures, but it will require you to adjust your eating for a period of time until the area where the procedure was performed heals.
Some foods are better than others when it comes to choosing what to eat after a surgery. Here are some common choices for post-surgical procedures. Remember that the day of the surgery, try to stick to clear foods such as broths and juices.
Smoothies are a top choice for after dental surgical procedures. You can prepare them with protein powders, or whey, to help give you the proteins your body needs along with fruits or vegetables added. Yogurts added to smoothies are a good added bonus. Using almond milk is another way to make it power packed. Make sure to consume your smoothie via a spoon. Sucking any drink through a straw after oral surgery will cause dry socket, which is extremely painful. A less healthy, but super yummy alternative to a smoothie is a milkshake.
Jell-O and puddings are common choices after oral surgery. While these may be common, they may not be best. They are filled with sugar, and offer very little substance for your hunger relief.
Mashed potatoes and oatmeal are two foods that are mushy and easy to swallow with no chewing required. They will silence your hunger pangs, and both are comfort foods that will make you feel warm inside in many ways.
At Ora Dentistry, we care about all of your dental needs. Book your appointment with us today.
Posted on behalf of Ora Dentistry
2733 Elk Grove Blvd, Suite 180
Elk Grove, CA 95758
Phone: (916) 975-1000
Email: [email protected]
Monday - Thursday 7:00am - 5:00pm
Friday 7:00am - 4:00pm