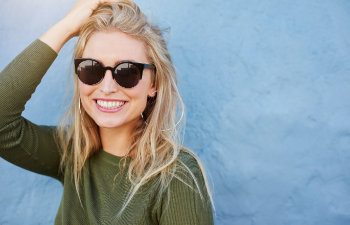 Is this your year for a radiant summer glow-up? Don't forget about one crucial part of any makeover: your smile! Cosmetic dentistry offers a range of transformative procedures that can enhance your smile, boost your self-confidence and ensure you radiate beauty all summer long. With expert cosmetic dentistry services, you can address various dental flaws and achieve the dazzling smile you've always desired.
How Cosmetic Dentistry Can Restore Confidence and Improve Quality of Life
Cosmetic dentistry goes beyond simple aesthetics—it can also restore severely damaged teeth, allowing you to address dental problems that have negatively impacted you. If you've been living with missing teeth, gaps, or crooked incisors, it's time to regain your confidence and improve your quality of life. These dental flaws can significantly impact your self-esteem, making you hesitant to share your smile with the world. Expert cosmetic dentistry procedures can effectively fix or cover these flaws, ensuring you feel proud of your smile again.
What Procedures and Treatments are Considered Cosmetic Dentistry?
Cosmetic dentistry encompasses a wide range of procedures designed to enhance the appearance of your smile. These include, but aren't limited to:
Composite Fillings: These tooth-colored fillings are an excellent alternative to traditional metal fillings. They can seamlessly blend into your smile, repairing chipped teeth, replacing old metal fillings and filling new cavities.
Dental Bridges: If you have gaps or missing teeth, dental bridges offer a permanent solution. By using your existing teeth as support, these bridges fill the spaces in your smile, ensuring your teeth remain in place and restoring your complete, confident smile.
Porcelain Veneers: Porcelain veneers are the secret behind many Hollywood smiles. These custom-made, thin porcelain shells cover dental flaws such as crooked teeth, gaps and discolorations, instantly transforming your smile into a flawless masterpiece.
Teeth Whitening: As the most popular cosmetic dentistry option, professional teeth whitening can revive your smile's brightness and vitality. With the help of advanced treatments like Zoom Teeth Whitening, you can achieve a significantly whiter smile in just one visit.
High-End Cosmetic Dentistry in Elk Grove, CA
For patients seeking high-end cosmetic dentistry services in Elk Grove, Ora Dentistry is the go-to destination. Led by Dr. Dalla, their expert team offers a comprehensive range of smile makeover treatments tailored to your unique needs. With extended hours and convenient scheduling options, Ora Dentistry ensures that enhancing your smile is a hassle-free experience.
Investing in your smile is an investment in your self-confidence and overall well-being. Ora Dentistry understands this, providing various payment and financing options to accommodate your budget. Schedule a consultation today with their Elk Grove Cosmetic Dentistry office and discover how they can help you transform your smile, boost your self-esteem and enjoy a summer filled with confident, radiant smiles.
Posted on behalf of Ora Dentistry
2733 Elk Grove Blvd, Suite 180
Elk Grove, CA 95758
Phone: (916) 975-1000
Email: [email protected]
Monday - Thursday 7:00am - 5:00pm
Friday 7:00am - 4:00pm