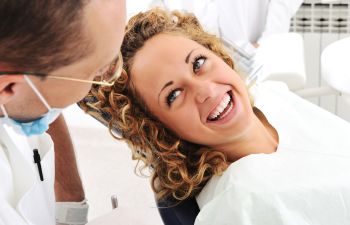 When it comes to the smile, most people fall into one of two categories: they are confident and love showing off their smile, or they are embarrassed by their smile's imperfections and hide their smile.
Your smile is one of your most recognizable features. It is also how many people gain their impression of you. If you freely offer your smile to others, you are viewed as friendly and approachable; yet, if you hide your smile behind closed lips, many people may get the impression that you are unfriendly or standoffish.
Dental bonding is a simple cosmetic procedure that can transform the appearance of your smile. It is relatively inexpensive, painless, and quick, and it can correct the following concerns:
Chipped teeth
Cracked teeth
Gaps between the teeth
A "small" tooth
Discolored teeth
Tooth decay
Protect against gum recession
Dental bonding is performed at your dentist's office, and the visit takes approximately one hour for most patients. To begin, your dentist will make a composite resin material that is color-matched to your natural teeth. Once the resin is made, an etching liquid will be applied to the teeth to prepare them for dental bonding application. Then, the resin material will be applied, shaped, and formed to correct the cosmetic issues. Once the desired look has been achieved, a special curing light will be used to harden the composite resin so that it "bonds" with the natural teeth. Lastly, the bonding material will be polished so that it matches the sheen of your other teeth.
Dental bonding can also be used to fill cavities. Done in much the same method as for cosmetic purposes, the only extra step will be using anesthetic to numb the tooth that needs to be filled. Composite resin fillings, also referred to as "white fillings," are great alternatives to silver fillings because they are not noticeable within your mouth.
If you would like to learn more about improving your smile through dental bonding, contact Ora Dentistry today.
Posted on behalf of Ora Dentistry
2733 Elk Grove Blvd, Suite 180
Elk Grove, CA 95758
Phone: (916) 975-1000
Email: [email protected]
Monday - Thursday 7:00am - 5:00pm
Friday 7:00am - 4:00pm