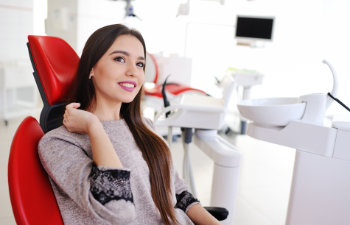 Avoiding the dentist is not an uncommon choice for children and adults. There are various reasons that may cause you to miss appointments. For some, dental phobias result in fear and anxiety. For others, a busy school or work schedule can demand your full attention over everything else.
Unfortunately, missing dental appointments comes with consequences. Even regular examinations are important for maintaining oral health. Preventive dentistry helps your doctor identify potential or existing problems before they can morph into larger, more expensive issues.
Teeth Discoloration
Your teeth may experience discoloration due to diet or lifestyle choices. The food and drinks that you consume can cause staining. If you smoke or enjoy alcohol, your teeth may suffer as a result. During routine checkups, your dentist can offer deep cleaning or teeth whitening treatments. You can also receive additional education on oral hygiene, if needed.
Plaque & Tartar
Your natural teeth should look bright and vibrant. The buildup of plaque and tartar can cause the teeth to appear dull over time. Even if you maintain a regular brushing and flossing regimen, missing hard-to-reach spots is expected. When you visit the dentist, deep cleaning includes removing plaque and tartar to improve the aesthetics of your teeth.
Gingivitis & Periodontitis
Gum disease is not something you want to ignore. Gingivitis is regarded as the least serious type of gum disease. However, if the condition is not addressed, it can progress to periodontitis. You may need treatment from a dentist to reverse severe gum disease symptoms. In some cases, surgery is required to eliminate the infection and prevent tooth loss.
Tooth Decay
Tooth decay can creep up on you and lead to serious oral health issues. You could lose the affected teeth and there is a risk of infection. The more invasive treatments you receive at the dentist are usually linked to tooth decay. If you have a dental phobia, or simply cannot find the time to schedule an appointment, Ora Dentistry can provide support.
Call Ora Dentistry in Elk Grove if you are concerned about your oral health in California. We can offer solutions that will help you get back on track with excellent oral health.
Posted on behalf of Ora Dentistry
2733 Elk Grove Blvd, Suite 180
Elk Grove, CA 95758
Phone: (916) 975-1000
Email: [email protected]
Monday - Thursday 7:00am - 5:00pm
Friday 7:00am - 4:00pm