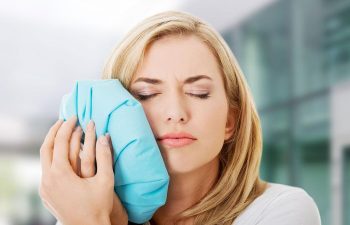 Tooth pain is something that should never be ignored. A toothache is an indicator that there is a severe problem going on inside your mouth. Tooth pain is a result of an infection or damage from inside the tooth. Pain associated with a toothache can be constant or intermittent, and factors such as temperature changes and pressure on the tooth while chewing can stimulate the pain.
The most crucial thing to know about a toothache is that it will not go away on its own. If an infection or damage has reached the inner structure of a tooth, the nerve endings will constantly be under attack and will send sharp pains until the issue is resolved. That is why it is necessary to contact your dentist if a problem arises that causes pain to one or more of your teeth. Ignoring any oral health issue will only make it worse.
Root Canal Therapy
A root canal therapy procedure is one that dentists use to repair a badly damaged or decaying tooth to restore your smile's health. For many years, root canals have had a bad reputation that is entirely unwarranted. People have mistakenly associated root canals with pain – but it is the painful tooth, not the remedy, that causes so much discomfort. Without a root canal procedure, not only will the pain continue until it becomes excruciating, but the infection to the tooth will cause the tooth to die. Any untreated infection will also spread to the gums and neighboring teeth, causing extensive damage to your smile that will be irreversible.
During a root canal procedure, a dentist will clean out the inside of the affected tooth to remove all infection and damage. The tooth will be treated with medication to kill any lingering bacteria, and the tooth will be filled with a special substance to support the outer tooth structure. The entire procedure is done under local anesthetics, and if you need extra help relaxing, sedation options are available.
At Ora Dentistry, we are here to help you with all of your oral health care needs. Our practice is dedicated to helping you achieve and maintain a beautifully healthy smile. If you have any type of tooth pain, please do not procrastinate in contacting us. We can assure you that we will make you very comfortable during your procedure.
Posted on behalf of Ora Dentistry
2733 Elk Grove Blvd, Suite 180
Elk Grove, CA 95758
Phone: (916) 975-1000
Email: [email protected]
Monday - Thursday 7:00am - 5:00pm
Friday 7:00am - 4:00pm