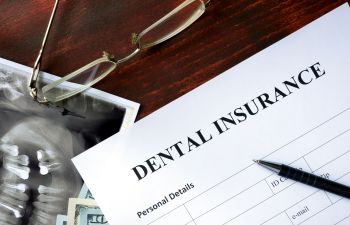 There are only a couple of months left before the New Year begins. If you have not made the most of your dental insurance, or you still have funds in your healthcare savings account, now is the time to make your end-of-year appointments so you can reap the full benefits of your dental care dollars. Too often, people with dental insurance end the year without maximizing their dental insurance benefits.
Scheduling appointments before the holidays will help you avoid getting caught in the end-of-year crunch when they may be difficult to find. By making appointments now, you save money by making the most of your dental insurance benefits. You may also save by having your dental needs addressed before more serious problems develop.
Take Advantage of Preventive Care
Most dental insurance companies will fully cover preventive dental care, which saves you money. This includes the regular checkup, professional teeth cleaning and dental x-rays if needed. Some insurance will cover the cost of a dental examination twice a year.
The regular checkups in preventive care help keep dental decay and gum disease at bay. Preventive care identifies dental problems in their earliest stages when they are easy to treat, which saves you time and money. A thorough professional cleaning of the teeth removes plaque buildup and prevents gingivitis from developing, also saving money and time.
Use Your Annual Maximum
Dental insurance plans usually have a limit on how much they will pay out for each person covered by the policy. This amount is the annual maximum. Insurance will pay a percentage of the cost for certain procedures. At the end of the year, if you have not reached your annual maximum, you lose the balance. When the plan is renewed for the following year, the annual maximum resets.
Take advantage of the annual maximum when you schedule appointments to complete necessary dental procedures. In some instances, if the dental work required exceeds the maximum, you can postpone non-urgent procedures until the New Year when the maximum resets. If you have a deductible, remember that it will reset in the following year as well.
Ora Dentistry is committed to helping you and your family members maintain optimal oral health. We can also help you make the most of your dental insurance. Call us today to schedule your appointment.
Posted on behalf of Ora Dentistry
2733 Elk Grove Blvd, Suite 180
Elk Grove, CA 95758
Phone: (916) 975-1000
Email: [email protected]
Monday - Thursday 7:00am - 5:00pm
Friday 7:00am - 4:00pm