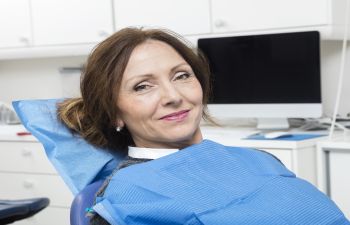 This month of November, the spotlight is given to Diabetes. November 14th is a day set aside specifically to call attention to the diabetes epidemic worldwide as World Diabetes Day. If you'd like to read more about diabetes, you can find it here.
There are three main types of diabetes: type 1, type 2 and gestational. With each type of diabetes, there comes a certain set of physical signs and symptoms. Some of these have the ability to cause harm to your dental health as well.
It is common for people suffering from diabetes to get periodontal disease. Periodontal disease is a chronic and inflammatory gum disease that can harm your gums, teeth and bones. If left untreated or undetected, it can even cause you to lose your teeth. Poor blood sugar control can lead to gum problems. This factor makes it harder to manage because you are more susceptible to infections and less able to destroy the bacteria that is invading your gums.
If you are one of the 29.1 million Americans suffering from diabetes, there is dental hope for you. You can prevent periodontal disease by following a combination of self-care and professional dental care as well.
Control your blood sugar
Stop smoking (or don't begin)
Brush at least two times a day with a soft brush
Floss one time per day
Book your regular cleanings and checkups with Ora Dentistry
Notify Dr. Dalla that you have diabetes
Working together for your dental health, we can fight the harmful effects of diabetes on your teeth. Call and book your appointment with Dr. Devan Dalla at Ora Dentistry today.
Posted on behalf of Ora Dentistry
2733 Elk Grove Blvd, Suite 180
Elk Grove, CA 95758
Phone: (916) 975-1000
Email: [email protected]
Monday - Thursday 7:00am - 5:00pm
Friday 7:00am - 4:00pm