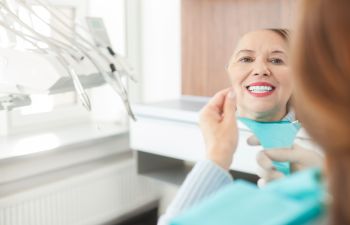 If you have one or more missing teeth in Sacramento, there are more restorative choices than ever before. Traditionally, patients faced the prospect of having a bridge or denture installed. However, dental implants were not always an option due, in part, to challenges relating to viability.
The bones that support the teeth must offer sufficient support. When you lose a tooth, the bone may weaken or fail to regrow. This meant that it was impossible to use implants as a smile restoration solution in the past.
Advancements in technology have made it possible for most patients to benefit from dental implants. As a result, you can achieve a smile that never fades, with teeth that are comfortable and fully functional. There are several approaches to making dental implants more accessible, depending on the patient's specific needs.
Ridge Augmentation
When the shape of the ridge is affected by bone degradation, securing dental implants is difficult or impossible. You may have enough healthy bone to hold an implant, but the tooth will likely look crooked or otherwise out-of-place. Oral Dentistry can remedy that problem with a technique known as ridge augmentation.
Ridge augmentation involves recreating the natural shape and contours of the bone. This allows your dentist to fit an implant that will support a crown. The resulting tooth will blend with surrounding teeth in size, shape, and position.
Bone Grafting
At Ora Dentistry, we use several bone grafting techniques to address weakened structures. Combined with soft tissue grafting, our smile restoration team is able to reconstruct the natural oral anatomy that supports teeth.  
Dr. Dalla studied under the pioneer of many of the most effective soft tissue and bone augmentation techniques. Dr. Istavan Urban is an Istanbul specialist who has been credited with the invention of vertical ridge augmentation treatments. You can achieve your smile restoration goals at Ora Dentistry in California.
Dental Implant Augmentation Consultation
To discover if you are a viable candidate for soft tissue or bone augmentation, book a consultation at Ora Dentistry. Dr. Dalla can employ advanced imaging equipment to produce 3D models of your teeth, gums and bones. This technology is used to achieve more precise and accurate treatment outcomes.
Call Ora Dentistry today to learn more about the benefits and advancements in implant dentistry.
Posted on behalf of Ora Dentistry
2733 Elk Grove Blvd, Suite 180
Elk Grove, CA 95758
Phone: (916) 975-1000
Email: [email protected]
Monday - Thursday 7:00am - 5:00pm
Friday 7:00am - 4:00pm