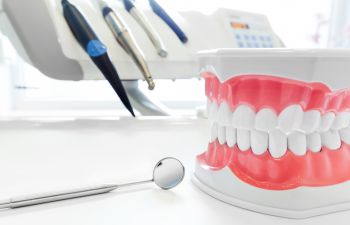 Many oral health treatments are focused on the preservation of a clean, white smile. Tooth whitening removes troublesome yellow or brown stains. Dental bridges disguise a missing tooth while composite fillings improve the appearance of cavities and cracks. Veneers conceal gaps and crooked teeth for a red-carpet-worthy grin.
Cosmetic dentistry can give you desirable straight and gleaming teeth, but whole mouth health attends to more than the aesthetic appearance of your teeth. Your gums are vital to maintaining good teeth, but also to your overall physical health. Gum disease has been linked to cardiovascular disease, infections in the lungs and even premature labor.
Symptoms of Gum Disease
Gum disease cannot always be identified by painful symptoms. In fact, most people who have early-stage gum disease, known as gingivitis, may not be aware they have it. You may notice that your gums appear swollen and red, or see blood in your saliva after brushing your teeth.
If left untreated, gingivitis develops into periodontal disease. At this stage, gum disease presents more noticeable symptoms. You may develop halitosis – persistent bad breath that is only temporarily improved by mints, gum or mouthwash. A consistent bad taste in the mouth indicates the presence of pockets of pus leaking from under the teeth or gums. The presence of pus may mean that the gums are eroding, leading to loose teeth that feel unstable when eating or drinking.
You should immediately consult a dental professional if you experience symptoms of periodontal disease. The ramifications of untreated periodontitis are extreme. You could experience painful and bleeding gums, excess saliva in the mouth, problems swallowing and a high temperature.
How to Prevent Gum Disease
Like with many preventive treatments for oral hygiene, a formidable regimen of brushing and flossing will slow the development of cavities and stained teeth. To prevent the development of gum disease, Ora Dentistry can reduce the buildup of plaque in those hard-to-brush areas, reducing the chance of developing gum disease.
Consider the long-term damage to your oral hygiene. Contact Ora Dentistry for an appointment today to help prevent or reverse gum disease or other oral health issues.
Posted on behalf of Ora Dentistry
2733 Elk Grove Blvd, Suite 180
Elk Grove, CA 95758
Phone: (916) 975-1000
Email: [email protected]
Monday - Thursday 7:00am - 5:00pm
Friday 7:00am - 4:00pm