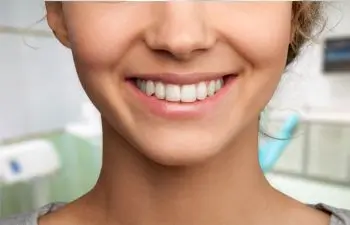 Feasting is an essential part of celebrating the holidays. All that food and those delicious sugary drinks can impact your oral health. While it is important to spend time with family and friends, you may need to take extra steps to protect your teeth and gums.
There are several types of holiday foods and drinks that can damage your teeth. This is a time to make lasting memories. However, what you don't want are memories of suffering from toothache or other oral health issues during the festive season.
Hard or Crunchy Snacks
When you are enjoying the holidays, try to avoid hard or crunchy snacks. You could crack a tooth that will require dental repair. Chewing on popcorn kernels is not recommended. Nor should you give into the temptation to eat ice cubes.
Enjoy softer snacks that are easy to chew and swallow. Hard candy is a treat that could result in significant damage to natural teeth. You may end up needing dental restorations that could have been avoided. At Ora Dentistry in Elk Grove, we also recommend avoiding sticky candy when you are partying with family and friends.
Choose Water
When you are attending holiday events, sugary drinks are usually on the menu. The combination of sugar and food particles in your mouth can damage teeth and gums. We suggest drinking water as a healthier alternative.
Water helps wash away bacteria and food particles. An occasional sugary drink is okay but it is important to consider your oral health when indulging over the holiday season. If you are drinking alcohol, rehydrating with water is also recommended for overall well-being.
Brush and Floss Regularly
Your teeth and gums will feel the impact of holiday indulgences. Brushing and flossing regularly and thoroughly will help you combat all the additional bacteria. Taking a proactive approach to oral health is recommended at Ora Dentistry.
Whatever holidays you celebrate, we hope to help you enjoy spending time with family. If you suffer oral health issues, reach out to Ora Dentistry in California. We can provide treatment to repair the damage to teeth or gums.
Posted on behalf of Ora Dentistry
2733 Elk Grove Blvd, Suite 180
Elk Grove, CA 95758
Phone: (916) 975-1000
Email: [email protected]
Monday - Thursday 7:00am - 5:00pm
Friday 7:00am - 4:00pm