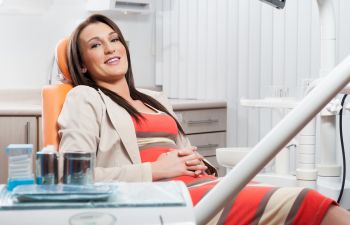 A relatively straightforward process of saving an infected tooth, root canal treatment is a tried and true way of removing the diseased portion of a tooth and eliminating infection. Yet, it remains misunderstood, as many patients associate root canal with pain. That's why dental professionals are devoting more time to patient education, in an effort to demonstrate that when it comes to root canal treatment, it's not what you think.
To begin, the American Association of Endodontists explains that millions of teeth are treated and saved every year with root canal treatment. This type of endodontic therapy, as many professionals call it, is treatment for the "inside" of a tooth. To better understand, the Greek word "endo" stands for "inside," while the Greek meaning of "odont" is "tooth".
Root canal treatment is a form of endodontic therapy, and is necessary when the soft tissue or pulp inside a tooth becomes infected. There's several ways in which a tooth's pulp may become diseased, including ongoing tooth decay, damage to a tooth such as a crack or chip, or an injury. In either case, when a tooth's pulp is infected, it produces varying levels of pain and discomfort. Without treatment, pain can turn severe, and individuals may experience tooth sensitivity, swelling, drainage or tenderness surrounding the tooth.
Root Canal Treatment To Eliminate Pain
Perhaps the greatest myth surrounding root canal treatment is that the treatment itself causes pain. Though this may have been the case decades ago, advancements in digital dentistry and technologies provide easy, comfortable treatment. Dentists and Endodontists alike are experts in pain management. Thus, root canal treatment is designed and performed in an effort to reduce pain by removing the infected tooth pulp and cleaning out the tooth's canal.
Call Ora Dentistry Today To Discuss Your Root Canal Treatment
At Ora Dentistry in Elk Grove, we understand the misconceptions surrounding root canal treatment. That's why we provide patients the opportunity to discuss their treatment, along with comfortable amenities and advanced options in sedation dentistry for those with dental anxiety. Call today!
Posted on behalf of Ora Dentistry
2733 Elk Grove Blvd, Suite 180
Elk Grove, CA 95758
Phone: (916) 975-1000
Email: [email protected]
Monday - Thursday 7:00am - 5:00pm
Friday 7:00am - 4:00pm