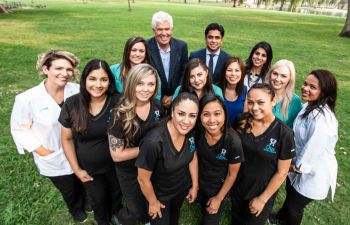 At Ora Dentistry, we care about creatively treating all of our patients. We know that straightforward methods do not always apply to all of our patients. Some patients require extra care, attention and different methods to perform the needed dental procedures. We offer dentistry for developmentally disabled patients as well. We know that offering a calm and peaceful environment is important to you, and it is to us as well.
One such condition that can prevent patients from wanting to be treated is Sensory Processing Disorder (SPD). This disorder manifests itself in very similar ways to those with Autism. Individuals who suffer from SPD usually have heightened senses. Noises seem louder. Visuals seem brighter and bigger. Touches seem scratchier, tighter and not right. Tastes can be more bold and hard to consume. All of these heightened senses can cause a person suffering from SPD a great deal of strain and anxiety.
At Ora Dentistry, we know dental offices can provide a whole buffet of new sights, sounds, smells and tastes for all of our patients. We've done everything in our office to provide you with the most relaxing and soothing experience that we can. However, for those that suffer from SPD, these new sensory items may be too overwhelming.
If you or your child suffers from SPD, our office is willing to make a plan with you, so you can receive the dental care that you need. Accommodating for your needs is our goal through our Special Needs Dentistry. After making a plan, we may offer a home visit, hospital dentistry, or sedation dentistry. We know that not one method or approach fits all, so we will work with you to create the best plan for you and your family. Call and book your appointment with us today.
Posted on behalf of Ora Dentistry
2733 Elk Grove Blvd, Suite 180
Elk Grove, CA 95758
Phone: (916) 975-1000
Email: [email protected]
Monday - Thursday 7:00am - 5:00pm
Friday 7:00am - 4:00pm