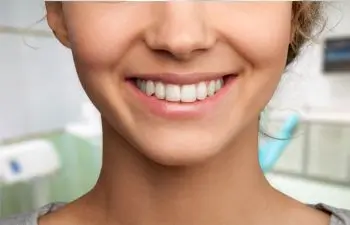 If you suffer from malocclusion, here are some potential issues:
Crowding- Includes possible buildup of plaque and tartar. You may harbor harmful periodontal bacteria. You may be at risk for periodontal disease, tooth and bone loss.
Spacing- You may have issues with food lodging between your teeth. You are at risk of having sore or tender gums. You may be at risk of periodontal disease.
Deep Bite- Possible over-erupted lower front teeth that can damage the palate. Premature wear and chipping of your lower front teeth.
Crossbite- Premature tooth wear and risk of chipped teeth can be caused by your crossbite. Abfraction is a small notch in your tooth at the gum line can occur as well. You may be at risk for periodontal disease, tooth and bone loss.
Excessive overjet- This is a condition where you experience chipped or fractured front teeth. This can cause and be caused by trauma to your front teeth.
Edge-to-edge bite– This condition can cause you the risk of teeth chipping and breaking. You may experience jaw joint pain. There is a possibility for shorted or worn down front teeth.
Open Bite- You will experience abfraction which is a small notch in your teeth at the gum line. Gum recession, loose teeth and bone loss are an issue with this. You will experience excessive and premature wear on your back teeth.
If left untreated, malocclusion can lead to periodontal disease and premature wear of your teeth that can worsen over time and even result in tooth loss. Periodontal disease may also increase the risk for atherosclerotic cardiovascular disease (hardening of the arteries).
At Ora Dentistry, we care about the way your teeth affect your appearance and your overall health. We offer Invisalign and ClearCorrect options to help you with your teeth.
Posted on behalf of Ora Dentistry
2733 Elk Grove Blvd, Suite 180
Elk Grove, CA 95758
Phone: (916) 975-1000
Email: [email protected]
Monday - Thursday 7:00am - 5:00pm
Friday 7:00am - 4:00pm