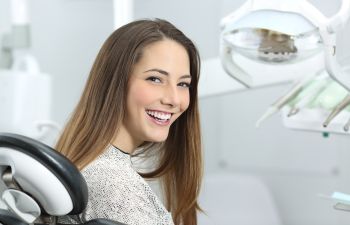 You've navigated the grocery store well. You steered away from foods that are harmful to your health. You took a long time choosing just the right pineapple (you know the trick to figuring out how they're ripe for eating!). Your cart is filled with colorful vegetables. The dairy you chose included delectable cheeses. These are all good choices for your total physical health. These choices will help promote your dental health as well! You're headed to the checkout aisle with confidence in your choices.
However, the aisle of gums lining the conveyor belt for checkout is tempting you. You want to indulge and chew some gum. You want to end your grocery shopping experience well, but how do you do that? Here are a few things to consider when choosing which, if any, gum is right for you and your teeth.
The good news is you do not need to avoid buying gum. Not all gums are bad for you. Avoid gums that are filled with sugar. The sugar has many damaging effects on your teeth and when too much sugar is consumed, it could lead to tooth decay. A great alternative to sugar-filled gum is sugarless gum. Sugarless gum helps fulfill your desire to chew gum and possibly blow a few bubbles. Sugarless gum can help remove food particles from your teeth, produce healthy saliva and reduce acid levels in your mouth that might cause tooth decay.
At Ora Dentistry we care about your teeth. We want to help you make choices that promote your dental health. Call and book your appointment today.
Posted on behalf of Ora Dentistry
2733 Elk Grove Blvd, Suite 180
Elk Grove, CA 95758
Phone: (916) 975-1000
Email: [email protected]
Monday - Thursday 7:00am - 5:00pm
Friday 7:00am - 4:00pm