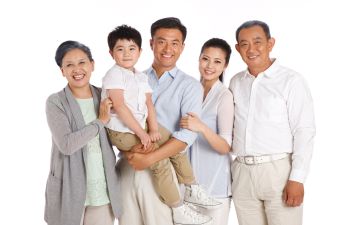 Looking after teeth and gums is a lifetime commitment. It is easy for individuals and families to fall out of good habits, putting oral health at risk. Education and positive associations with dentistry can help keep you and your children on track.
A child will need dental care from the age of one, or after the emergence of the first tooth. Most of this care will take place at home, initially. However, it helps to have advice and guidance from a passionate dentistry team.
Regular Checkups
Regular family visits to the dentist are a great way to reinforce the importance of oral health. Your children will learn to see going for a checkup or treatment as a positive experience. They will also learn new ways to care for teeth and gums, as innovation changes how we approach hygiene, cleaning and maintaining a healthy diet.
Families who visit the dentist together provide a support network for each other. This is especially important for young children and teens. Oral health and hygiene can become more challenging as teeth and gums change and grow. Your dentistry team should offer all the resources necessary to navigate these challenges.
Preventive Dentistry
Preventing oral health issues is an effective way to ensure that more serious issues never get the chance to develop. Your dentist will use regular checkups and aftercare to monitor oral health in children and adults, as needed. This approach is also cost-effective, as preventive treatments are typically cheaper than more extreme measures.
When you are proactive about visiting the dentist, or encouraging children to report oral health problems, teeth and gums should remain healthy and strong. At Ora Dentistry, we provide guidance in an informative and educational way. The aim is to create associations with dental care that focus on positive outcomes. If you have a child who suffers from dental phobias, our team is more than happy to make accommodations promote comfort, relaxation and trust.
If you or your child is suffering from an oral health issue, reach out to Ora Dentistry today for emergency treatment. We offer convenient scheduling to ensure our patients get the care and attention they need.

Posted on behalf of Ora Dentistry
2733 Elk Grove Blvd, Suite 180
Elk Grove, CA 95758
Phone: (916) 975-1000
Email: [email protected]
Monday - Thursday 7:00am - 5:00pm
Friday 7:00am - 4:00pm