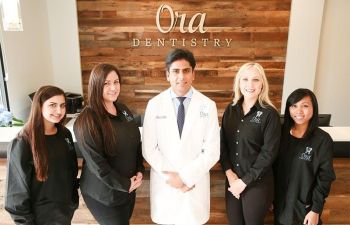 We will discuss in this article how you can determine best dental office in Elk Grove CA for your entire family dental health needs.
Dentist Credentials & Years in Practice: – You must consider where the dentist has graduated from and how long he/she has been practicing dentistry. Sometimes young dentists have far more knowledge and know much better and advanced knowledge than old dentists who graduated 20-30 years ago, as advancements in dentistry over last couple of years has changed a lot. But on the contrary sometimes dentists who have been practicing for over 15-20 years have far more clinical experience to consider things differently, so it's hard to say if years in practicing dentistry has any impact on the treatment outcome as each dentist is unique.
Office Technology, Cleanliness & Amenities: – These things play a huge role in determining the best place to take care of your family dental needs. If the office is not clean and in good repair, then you will have a sense for the level of care and professionalism by just walking in the office. Amenities like a kid's play area, an internet bar, private consult rooms and as well as the office staff behavior is helpful in making the right dentist choice for you and your family.
Insurance Coverage: – Its always in your best interest to go to the dentist in the area who accepts most insurance plans as that can save you a lot of money in the long run. There are many dentists in the Elk Grove area who are Delta Premiere Providers only and if you have the Delta Dental PPO policy and go to premiere dentist you will pay more for cleanings, fillings, root canals etc. It's always better to find a dentist in Elk Grove who is contracted with your PPO insurance.
Reviews: – It is always a good idea to check out the Google & Yelp Reviews about the dentist you are going to visit. Reviews are a very helpful took to guide you into making an informed decision. Sometimes reviews are not totally accurate and you can't please everyone but a practice with many reviews will help you make the right decision.
Ora Dentistry in Elk Grove, CA has been rated the best dental office in the Elk Grove California area. Ora Dentistry is in network dentist with Delta Dental PPO, Delta Care and many other insurances, and Ora Dentistry has amenities that your family will love. If you are currently looking for an Elk Grove Dentist that will treat you like family and offers a comprehensive range of dental services, Ora Dentistry is a great choice for both you and your family.
Posted on behalf of Ora Dentistry
2733 Elk Grove Blvd, Suite 180
Elk Grove, CA 95758
Phone: (916) 975-1000
Email: [email protected]
Monday - Thursday 7:00am - 5:00pm
Friday 7:00am - 4:00pm