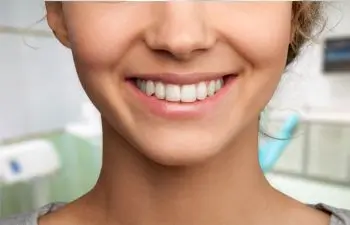 We research the people that service our cars and our homes, but what about those that work on our teeth? After all, this is your smile we are talking about. Taking the time to screen your dentist is important, especially when it comes to a cosmetic dentist. Don't assume that all cosmetic dentists are created equal.
First you need to know the difference between a general dentist and a cosmetic dentist. A cosmetic dentist can treat the same oral health problems as a general dentist, but he or she has undergone additional training and certification that focuses on improving the aesthetics of the teeth. A cosmetic dentist will be able to offer effective restorative procedures with attention to creating the most attractive results.
Cosmetic dentistry is elective, so the ball is in your court when choosing who you want to enhance or makeover your smile. Scheduling a consultation with your selected cosmetic dentist is a great first step. You need to understand his or her approach to cosmetic dentistry and make sure they offer procedures that address your specific aesthetic concerns.
Here is a list of qualities you should consider when choosing a cosmetic dentist:
Experience: Since cosmetic dentistry is not a formal specialization, find out what certifications for continuing education courses the dentist has performed in relation to cosmetic dentistry.
Professional Organizations: Knowing your cosmetic dentist is a member of cosmetic dental organizations ensures they are staying at the forefront of their field and actively engaged in the latest techniques and procedures for cosmetic dentistry.
Before and After Photos: Just like you would if you were seeking plastic surgery, it is suggested that you view before-and-after photos of a cosmetic dentist. Do the results look natural? Do you have some of the same concerns that the sample patients had? A qualified cosmetic dentist should never be afraid to show off his or her work!
Reviews: Consider doing your own research on credible online review sources, such as Yelp and others. Your dentist may even have a section on the website or social media that features reviews from actual patients.
Financing Options: Cosmetic dentistry is typically not covered by your insurance. It is highly important to have a financing plan before you initiate treatment. Make sure your chosen cosmetic dentist offers a payment option that works with your budget.
We invite you to explore, screen and research the esteemed qualifications that Dr. Devan Dalla offers in cosmetic dentistry. We realize that it is a major decision to choose someone to alter your smile. Therefore, we welcome your questions and concerns. To schedule a consultation at Ora Dentistry, please call our office today.
Posted on behalf of Ora Dentistry
2733 Elk Grove Blvd, Suite 180
Elk Grove, CA 95758
Phone: (916) 975-1000
Email: [email protected]
Monday - Thursday 7:00am - 5:00pm
Friday 7:00am - 4:00pm