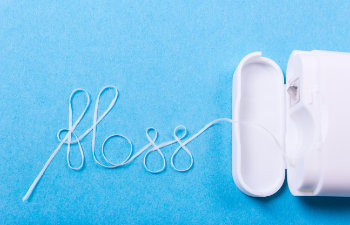 Taking care of your oral hygiene is essential to maintain good overall health. Many people brush their teeth regularly, but they often neglect to floss. Flossing is as critical as brushing (some argue it is even more important) because it helps get rid of plaque and food particles from hard-to-reach areas under your gum line and between your teeth. Below we explain why flossing is so crucial for your oral health.
Prevents Gum Disease
Flossing is an effective way to prevent gum disease. Gum disease is a bacterial infection that damages your gums and, if left untreated, can lead to tooth loss. When you do not floss, bacteria can accumulate under your gums and between your teeth, leading to inflammation and infection. Regular flossing removes these harmful bacteria and prevents the buildup of plaque and tartar, reducing your risk of gum disease.
Improves Bad Breath
Bad breath, also called halitosis, is a common issue caused by poor oral hygiene. Flossing can help prevent unpleasant odors by removing the leftover food particles and bacteria that cause bad breath, leaving your mouth fresh and clean.
Prevents Cavities
Cavities are caused by the accumulation of plaque on your teeth. Plaque is a film of bacteria that gradually forms on your teeth and can eventually lead to tooth decay. Flossing helps remove plaque between your teeth, reducing your risk of cavities.
Improves Overall Health
Poor oral hygiene can harm your overall health. For example, gum disease is linked to a higher risk of stroke, heart disease and other health problems. By flossing regularly, you can help prevent gum disease and reduce your risk of these health problems.
Schedule Your Dental Checkups with Ora Dentistry
At Ora Dentistry, we believe in the importance of good oral hygiene. If you have questions about flossing or would like to schedule a consultation with one of our experienced dentists, please get in touch with us today. We are dedicated to providing high-quality dental care to our patients and can help you achieve a healthy, beautiful smile.
Remember to floss at least once daily and schedule regular dental checkups with a dental professional to maintain good oral health.
Posted on behalf of Ora Dentistry
2733 Elk Grove Blvd, Suite 180
Elk Grove, CA 95758
Phone: (916) 975-1000
Email: [email protected]
Monday - Thursday 7:00am - 5:00pm
Friday 7:00am - 4:00pm