Teeth Whitening
Of all the cosmetic dentistry options available, teeth whitening is the most popular. Everyone wants a bright, white smile and almost all teeth lose their brightness over the years. A white smile looks healthy, youthful and attractive, making it desirable for people of any age. At Ora Dentistry, we have professional teeth whitening that can give you back the bright smile of your youth.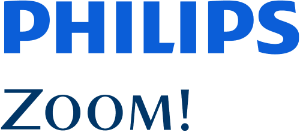 When you are young, your teeth are still new with a bright, white shine. Age alone can dull the enamel, making it less bright as you get older. In addition, teeth are porous, taking on the color of the foods, beverages and other substances to which they are exposed. Red wine, tobacco, coffee, blueberries and many other substances can stain your teeth. They may look yellowish or gray instead of white. With professional bleaching, you can restore your bright smile for an enhanced appearance.
We Offer Patients Zoom Teeth Whitening
Zoom Teeth Whitening offers the quick whitening results most patients want to see. Zoom Whitening treatments are done in our office and use a special gel along with the Zoom light. The Zoom treatment will whiten your teeth several shades in about an hour. If you have an important event coming up and you want to whiten your teeth quickly, Zoom is a great whitening option for you.
There are plenty of products that claim to whiten teeth. Everything from toothpaste and gum to strips and gels are sold in the health and beauty aisle to brighten your smile. Yet these products often do not deliver the results they promise. Some can even be harmful to your teeth. Professional teeth bleaching or whitening at Ora Dentistry is done under the supervision of one of our dental professionals. We carry teeth whitening products that can only be obtained through a dentist, offering an even, safe option to get your teeth a bright, white color again. We can offer faster, better results than store-bought products that are safe for your smile.
Teeth whitening is one of the quickest ways to improve your smile. It can make older adults look younger and make any smile look healthier. If your smile has lost its shine, contact Ora Dentistry today to schedule a consultation. We offer professional teeth whitening and other cosmetic options to improve the beauty of your smile.