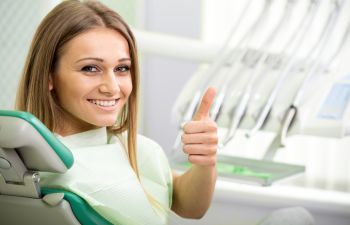 When it comes to your dental health, there are several dental teams required for optimal performance.
Teeth Teams
Your teeth all work together to accomplish their job. Each tooth has a specific job and is dependent on the other teeth to perform theirs. Your front teeth (incisors) are used to take bites of your food. When it comes to ripping and tearing your food apart, your canines will do the job. Your molars chew and grind your food. Each tooth's placement in your mouth and structural design give them the maximum efficiency to make eating food easy and effortless for you. If you're missing a tooth or teeth, it's time to book a restorative dentistry appointment, to renew the strength of a full and functioning team of teeth.
Family Teams
While your teeth are working for you to aid in digestion, you can be working for them. Ensuring that every member of your family is supporting proper dental health is important. Each member should serve as dental cheerleaders for the entire family. Encouraging good dental health is important. Using positive reinforcement and incentives for your littlest team members makes brushing and flossing a fun job, not a dreaded chore that needs completed each day.
Professional Teams
Choosing a professional dental team is important. Dr. Devan Dalla leads his strong team of experienced and passionate staff to provide you with thorough and compassionate dental care. If you're looking for a strong dental team to support your dental needs, contact Ora Dentistry today. If it's your first visit and you are a new patient you will be made to feel at ease from the moment you enter our doors. Our team looks forward to greeting your teams at our office soon.
Posted on behalf of Ora Dentistry
2733 Elk Grove Blvd, Suite 180
Elk Grove, CA 95758
Phone: (916) 975-1000
Email: [email protected]
Monday - Thursday 7:00am - 5:00pm
Friday 7:00am - 4:00pm