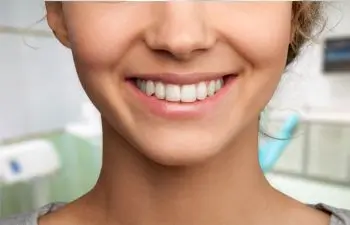 A beautiful smile is a wonderful accessory to wear for any occasion. A bright, healthy smile is something that everyone notices and many people seek after. Teeth whitening is the most sought-after cosmetic dental treatment, with millions of Americans visiting the dentist to whiten their teeth each year.
One of the best things about teeth whitening is that it can instantly enhance your appearance. Many people find that a white smile takes years off their appearance, boosting their confidence and helping them put their best face forward. Thousands of brides undergo teeth whitening before their wedding day, and many people who are going for job interviews also whiten their smiles in hopes of making an excellent first impression. While there are highly effective options for professional teeth whitening, it is essential to understand that teeth whitening is not a permanent solution. Over time, the teeth will revert to their darker hue. Yet, there are things that you can do to delay this reversal and boost the lifespan of your teeth whitening investment.
Avoid stain-causing foods and beverages. Certain foods and drinks are notorious for discoloring the teeth. Tea, coffee, alcohol, acidic juices, soft drinks, blueberries, and blackberries are known for causing stains. If you cannot bear to give these foods and beverages up, try using a straw for drinking so that the staining liquids do not come in direct contact with your teeth. Also, after indulging, rinse your mouth with water to help wash away stain-causing residue.
Practice good oral hygiene every day. Flossing and brushing do more than prevent cavities – they also help keep your teeth looking their best. Dirty teeth can sabotage your teeth whitening treatment. As dental plaque begins to build upon the teeth, it will dull your smile's appearance. It is important to practice good oral hygiene habits every day to help maintain your results.
Use teeth whitening oral hygiene products. Many kinds of toothpaste and mouthwashes are marketed to whiten teeth. While these will not allow you to achieve professional results, they can help you fight stains from developing on your whitened teeth.
When choosing to invest in your smile, you want your results to last as long as possible. At Ora Dentistry, we offer the quick whitening results most patients want to see with Zoom Whitening Treatment. Call today to learn more!
Posted on behalf of Ora Dentistry
2733 Elk Grove Blvd, Suite 180
Elk Grove, CA 95758
Phone: (916) 975-1000
Email: [email protected]
Monday - Thursday 7:00am - 5:00pm
Friday 7:00am - 4:00pm