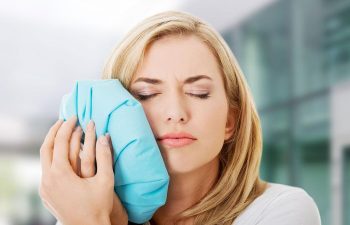 When you think of dental emergencies, chances are, things like a broken tooth or traumatic injury are the first to come to mind. An infected tooth can feel less urgent in the moment, but putting off treatment can be a serious mistake. This can be especially true if you're not suffering from high levels of pain. The truth is, even if the pain has yet to kick in, there is already an emergency brewing in your mouth when one or more teeth are infected.
Why is an Infected Tooth So Serious?
In short, the longer an infected tooth goes unaddressed, the more trouble it's creating. Even if you don't feel pain right away, damage inside the tooth is continuing to spiral. This can lead to serious pain down the road and even tooth loss, but that's still not the worst of the situation. Should an infected tooth abscess, it can lead to very serious infection of the surrounding teeth, tissues and even jawbone. In the most serious cases, an infected tooth can be the catalyst for a systemic infection with the potential to cause long-term heart and brain complications, or even death.
Getting to the Root of the Issue: Dental Anxiety
No one wants to sit idly by while an active infection in their mouth continues to damage their teeth, gums and body. In fact, many people with an infected tooth who choose not to pursue treatment promptly do so out of simple fear of the dentist. Dental anxiety is very real, but it must be addressed so you can care for your body properly.
At Ora Dentistry, we understand that many people neglect their oral health because they simply feel too uncomfortable in a dentist's office. Because we know how much your oral health matters when it comes to whole-body wellness, we go the extra mile to make sure you're always comfortable when you're a guest at our facility. Everything is designed to make the space as welcoming and comforting as possible, so you never let fear or discomfort stand between you and real, meaningful health.
Contact us today at Ora Dentistry to learn more about our approach to care, our amenity-laden facility and all the ways we can help you make worries about an infected tooth a thing of the past.
Posted on behalf of Ora Dentistry
2733 Elk Grove Blvd, Suite 180
Elk Grove, CA 95758
Phone: (916) 975-1000
Email: [email protected]
Monday - Thursday 7:00am - 5:00pm
Friday 7:00am - 4:00pm