Emergency Dentistry
For Your Safety

We are utilizing the following safety protocols and high-tech sanitation tools when seeing patients
Read How Ora Dentistry is Keeping Our Facility Cleaner Than Ever and Safe for Patients and Staff!
Emergency Exam Coupon

$79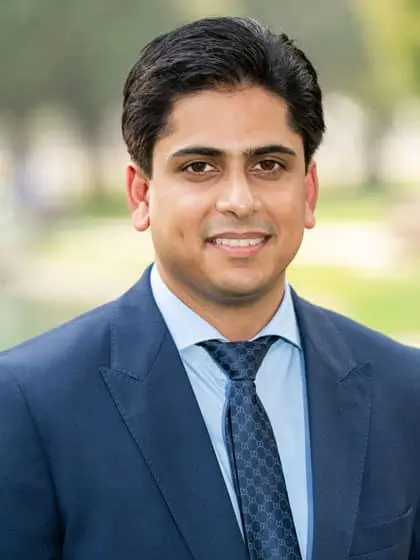 Dr. Devan Dalla
Dentist
Dr. Lisa Phuong Le
Dentist
Do you need an Elk Grove Emergency Dentist? One of the most stressful incidents a person can have is a dental emergency. The experience of being in pain from a toothache or oral trauma is upsetting by itself. Add to that the uncertainty of the outcome, and a trip to the dentist to have the situation addressed; it can be a very unnerving experience. Ora Dentistry makes the trauma less traumatic.
We are the Elk Grove Emergency Dentist that patients know they can count on. You can call on Ora Dentistry for your dental needs in an emergency. Each day we leave room in our schedule for patient emergency visits. We do our best to accommodate patients with immediate care. We do not want patients to wait days or weeks for care when it is an issue that needs prompt attention.
Whether you're in Elk Grove, Galt, Sacramento or the surrounding areas, we begin with the phone call when you let us know you have a dental emergency. We walk you through the steps of the actions to take until you can be seen by the dentist. Next, we schedule your appointment right away. When you arrive, we are ready to help you get calm and relaxed, so we can examine the situation and deal with the problem.
When you come to Ora Dentistry, you will feel the caring and compassion from the moment you enter our door. One of our team members will greet you and get you seated in one of our treatment rooms where your dental emergency will be handled.
One of our dentists will examine the situation and make a determination regarding the next steps. You will be consulted about the issue and the options for treatment. Depending on the situation, you may need to be given a prescription to alleviate infection and pain, or action to remedy the situation may begin immediately.
Toothaches can be caused by a variety of problems. If you are experiencing severe tooth pain caused by decay, the doctor will need to determine if the decay has reached the nerve or pulp of the tooth. If it has, the extent of the damage will need to be assessed.
In some instances, decay can destroy most of the tooth, making it impossible to save. In other instances, decay may not be so widespread, but it may involve the nerve of the tooth. When this is the case and there is enough healthy tooth structure remaining, your dentist may suggest root canal therapy.
Depending on the level of infection, your dentist may begin the root canal procedure the same day you come in for your dental emergency. If the infection is severe, you may need to take antibiotics for a few days for the swelling to go down and the infection to be reduced enough to treat.
A tooth that has been damaged due to trauma, such as an accident or blow to the mouth or jaw, may also need root canal therapy in order to be saved. If the tooth has been cracked or broken to the point where the pulp of the tooth has become exposed, the nerve may need to be removed. If such trauma occurs and the patient is seen right away, there is no time for infection to develop. In situations where the damage of the tooth does not extend below the gum line, repair of the tooth may begin immediately.
We understand the traumatizing effect a dental emergency can have on a person, especially a child. We work to calm the patient and put the patient at ease while we address the situation. In addition to a relaxing atmosphere and gentle chairside manners, at Ora Dentistry we offer a variety of sedation methods to help relax patients with high levels of anxiety.
When you are dealing with the trauma of a dental emergency, sedation dentistry can aid in making the ordeal less traumatic. For minor anxiety, we have nitrous oxide, also known as laughing gas, which causes you to relax and feel comfortable without any lasting effects once treatment has been completed. Higher levels of unease are treated with oral sedation or IV sedation. Both of these treatments require that you have someone to bring you home after your visit.
Dental emergencies are always best handled in our Elk Grove emergency dental office. Hospital emergency rooms are seldom equipped to properly and adequately meet the needs of a patient with dental trauma. In most situations, patients who come to the emergency room with a dental emergency will be given pain medication and referred to a dentist or advised to contact a dentist as soon as possible.
Ora Dentistry is available for dental emergencies in Elk Grove; all you need to do is contact us and let us know the nature of your emergency, so we can be prepared when you arrive at the office. You will receive the high-quality, compassionate care that you deserve. You can be assured that we will give you the best options for resolving your dental issue and keeping your beautiful smile intact and healthy.