Same Day Dental Implants
Oral health is vital to your overall health and confidence. A healthy, bright smile can make a difference in how we perform at work or in social settings. If you are missing teeth, the friendly staff at Ora Dentistry can explain your restorative dentistry options and help you make the best decision to meet your needs. When it comes to dental implants, you will be impressed with the results. Dental implants are the closest thing to natural teeth, and it is nearly impossible to tell the difference when you get same-day, All-on-4 dental implants.
Dental implants are a great option, and with same-day dental implants, your options are even better. All-on-4 dental implants provide a natural smile without taking you away from your life for repeated office visits. Because implants are inserted into the jawbone, they take the place of natural teeth and anchor the prosthetic teeth in place. As the implant incision heals, tissue and bone grow around the titanium posts, becoming part of the jaw, just like your natural teeth. This can also preserve your jawbone for a more youthful facial structure.
Benefits of All-on-4 Dental Implants
When you find yourself investigating your options for smile restoration, there are many options to consider. Dental implants offer the stability and strength that many people desire for tooth replacements, but full mouth reconstruction with implants can be expensive and lengthy treatment. All-on-4 dental implants, or "teeth in a day," offer several benefits for our patients, including:
Dental implants are long-lasting. Implants can last a lifetime with proper care and regular dental visits.
All-on-4 dental implants can make oral care easy. Your new smile can be brushed and cleaned like natural teeth.
Teeth in a day are just that – you will receive your dental implants and new smile in one visit to our office.
All-on-4 dental implants are more affordable, with only four implants per arch needed.
More patients can qualify for All-on-4 implants as less bone is needed for this advanced procedure.
Patients receive a same-day smile, and there is no need to live without teeth, even for a day.
All-on-4 dental implants have revolutionized full mouth restorations. If you need to replace all your teeth, "teeth in a day" may be the best option for your oral health, budget and lifestyle.
Are Teeth in a Day Right for You?
Any time you are investigating a dental procedure, it is essential to know your choices. Dr. Dalla and the staff at Ora Dentistry are here to help explain the procedures available to you, discuss finance options and take care of filing your insurance claims. The benefits of All-on-4 dental implants will make you feel confident that you have made a wise choice.
Same-day dental implants will have you back to normal quickly—no need to worry about missing multiple days of work or family time with visits to the dentist. You can resume normal function quickly, and you will have the reassurance that your new smile will be a permanent part of your life.
All-on-4 dental implants are a game-changer. You will leave the office with a spring in your step and a renewed confidence in your smile. Dr. Dalla will make you feel comfortable during your procedure and send you on your way with a new smile and the assurance that you have made the perfect choice. Contact us today at our office in Elk Grove, CA, to set an appointment.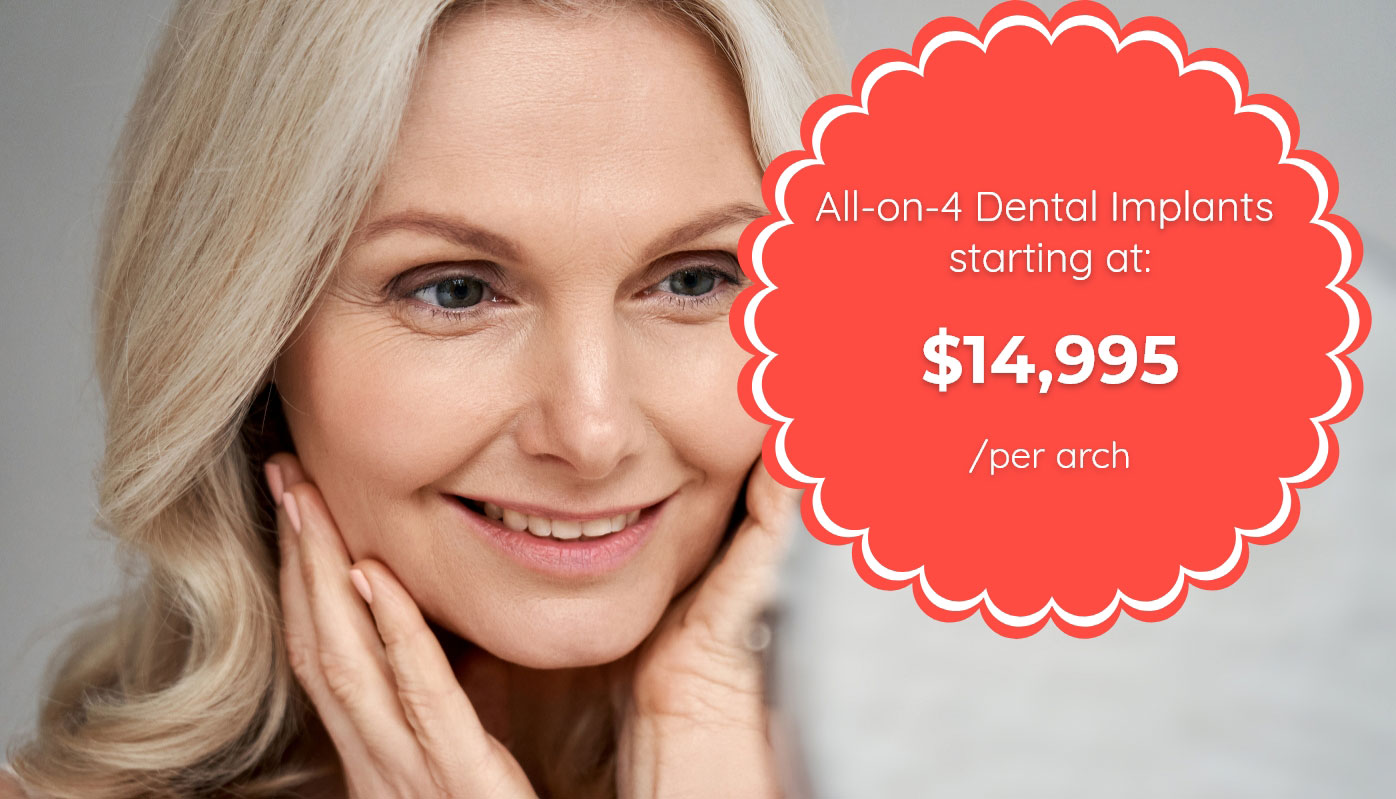 Contact Us and Get Your New Smile!